Dr. Ed Hsu, Dr. Meghan Barrett, and Dr. Roger Kondo have decades of combined experience in a wide range of veterinary surgeries. Our entire team focuses on creating a calm atmosphere from the second you check in until your pet's surgery is complete. We also call after the procedure to check on your pet and to make sure you are comfortable with any home-care that was recommended.
When you schedule veterinary surgery with one of our veterinarians, we perform an extensive evaluation to be sure your pet is an excellent candidate for the procedure in question. Your pet's safety is our number one priority. After surgery, we will also advise you on how to administer medications and watch for signs of post-operative issues.
---
Our Surgical Process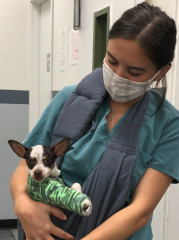 The Honolulu Pet Clinic takes all aspects of surgery very seriously, which is why we adhere to a strict process. We perform a variety of surgical procedures including spaying and neutering, dental procedures, tumor removals, wound repairs, bloat, orthopedic repairs, herniectomies, emergency c-sections, and more. Determining the best course of treatment to keep your pet living their best life is a huge responsibility, and we use every resource to help you make the right decision for your furry family member.
General Surgery—Our general surgery services offer care for a wide range of issues. If we detect a mass or lump during a wellness visit, we can perform a biopsy to see if it is cancerous and surgically remove the mass as needed. We can also repair or remove injured organs such as a spleen or kidney.
Dental Surgery—Good dental care is critical for the overall health and quality of life for your pet. This is why during your pet's regular check-ups, our veterinarians perform a thorough oral exam. This way they can spot periodontal disease, oral cancers, and other oral issues in time to prevent them from causing other issues such as heart disease. With x-ray, we can see under the gumline to find damaged or deteriorated teeth and surgically extract them before they lead to other health problems.
Emergency Surgery—In an emergency situation, The Honolulu Pet Clinic is the place to take your pet. With our 24-hour emergency service we can provide care whenever your pet needs it. If you have an after-hours emergency, Dr. Ed Hsu and The Honolulu Pet Clinic team are here to help. Dr. Ed Hsu has more than nineteen years of experience in emergency and critical care and our team treats each surgical case with the sincerest attention to detail. Our emergency surgeries can provide immediate treatment for a wide range of conditions, including:
Bloat
Ingested objects and internal blockages
Traumatic injuries such as dog attacks and car accidents
Urinary blockages
Extensive bleeding issues
Emergency C-section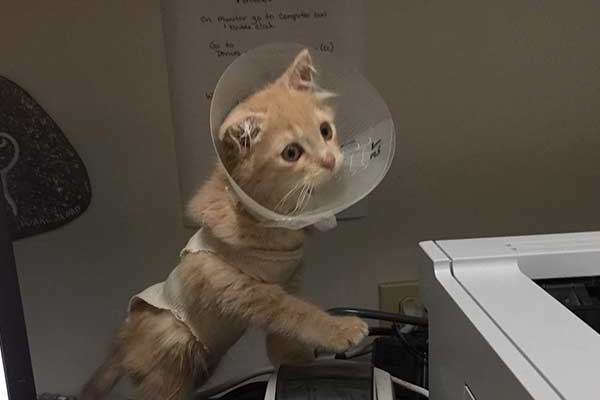 Ready for an appointment?
When it comes to keeping your pet healthy and safe, there's nothing more effective than annual checkups. Call us today to schedule your pet's visit.